The Risners in Romania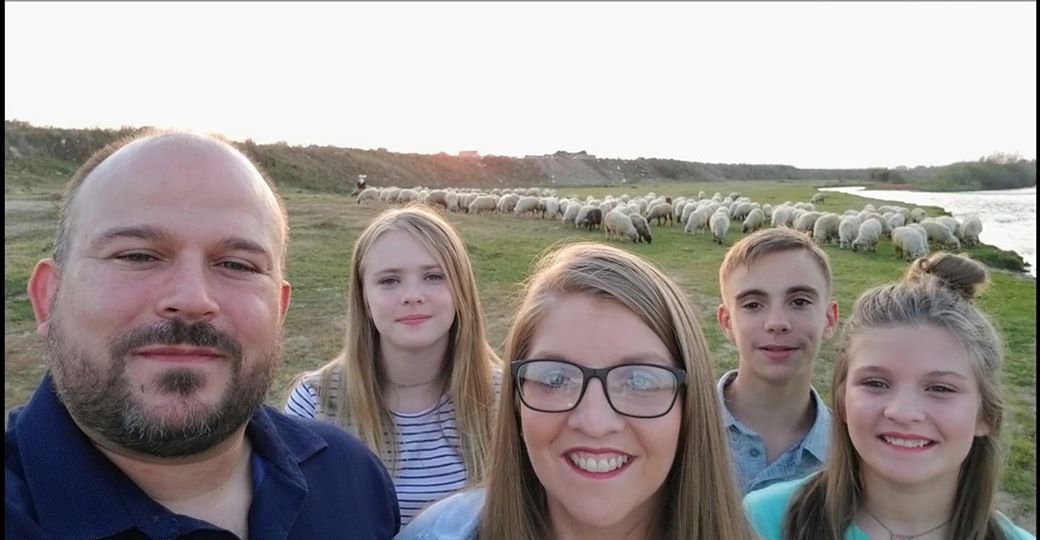 Bryan and Pam Risner have been married for 15 years. They have three children: Melody, Lindsey, and Landon. All three kids are in the 8th grade. They lived in Morrilton, Arkansas for the last fifteen years. They are members of Calvary Baptist Church.
Bryan is the BMA Missionary to Romania. The Risner family moved to Santandrei, Romania in July of 2018. Their mission is to work with the local Romanian and Roma families. They are currently taking language classes and will begin full time ministry in July 2019.
Ministry will consist of after school programs, small group Bible study programs, and discipleship programs to the local Roma & Romanian population. These programs will lead to the big goal of a church plant.
They ask that you join them in prayer for their daily needs as well as the ministry decisions that are being made. If you would like to be a part of their financial support team you may visit their website at www.risnersinromania.com and click on the "donate" button for a link to the electronic giving page. You may follow them on Facebook at Risners in Romania (linked below) for weekly updates of what God is doing in Romania.
Find out what the Risners are up to
Baptist Missionaries
Find out what other BMA missionaries are doing around the world.
The Need for Missions
There are several areas where the Gospel has not been preached. Learn about and pray for those unreached people groups. Maybe God is calling you to reach them with the Gospel,